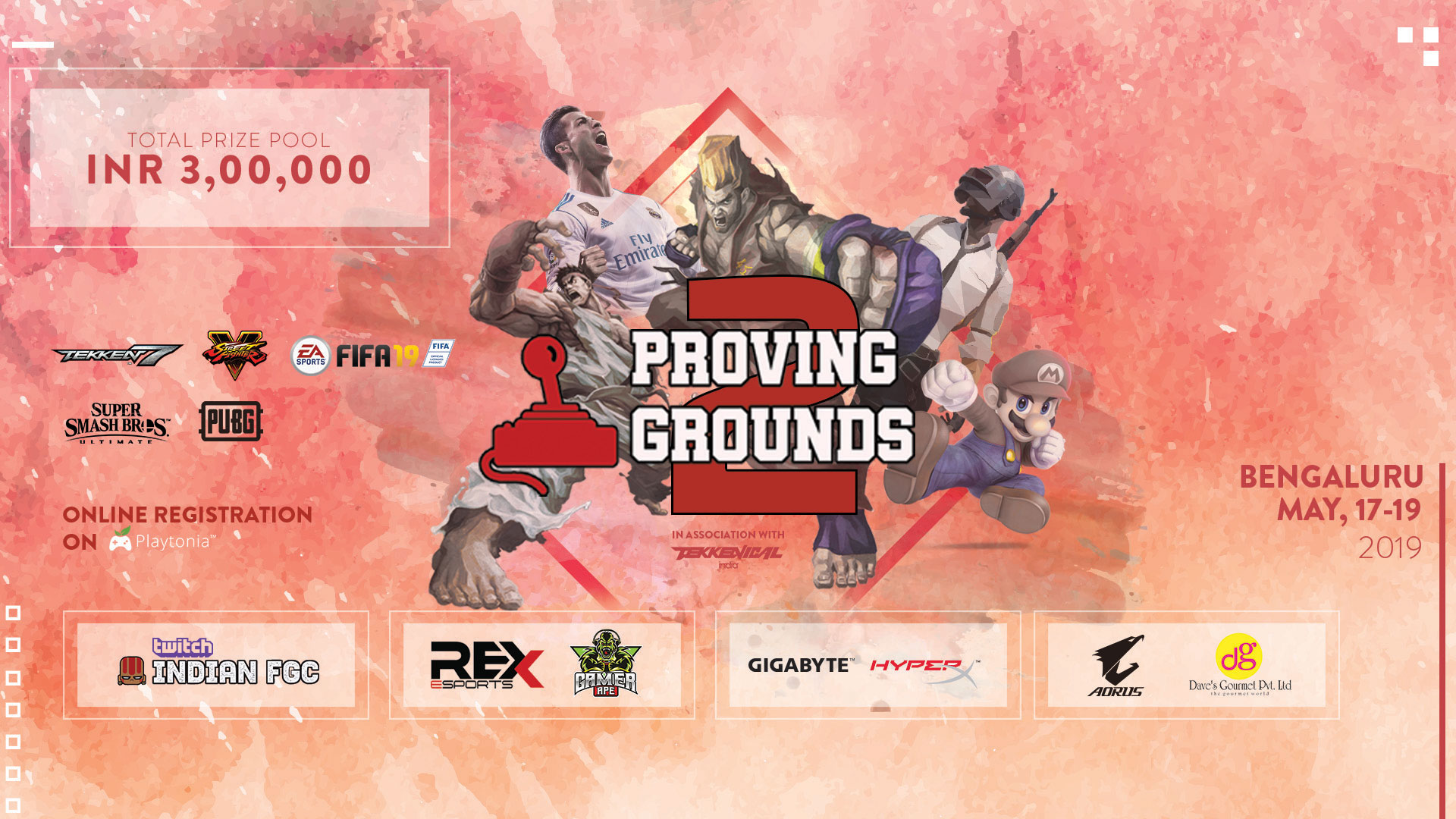 Proving Grounds (a part of Indian FGC) is an initiative to bring together all the fighting game enthusiasts and provide them a platform to showcase their skills. The reach is not only limited to Indian FG players but to the Asian sub-continent who can come, participate and prove their mettle. Furthermore, we wish to expand the scope & viability of these games as a spectator sport, which will help us & other brands associated with us to tap into this market for future growth.
What is expected from Proving Grounds, Round 2?
350 + participants
Increase in number of games played with an increased prize pool in each of them.
Increased viewership on twitch.tv reaching out to the global fighting game community over 3 days.
Vast social media coverage (on IFGC Fb page, Instagram, Twitter, Twitch, NDTVGadgets, www.Esportsportal.com)
US EVO style tournament for the very first time in India (3-day event with live streaming & casting)
Professional production support by Playtonia.com
Brand recognition/space online (on stream with ads) as well as offline (at the venue) exclusively for partner-sponsors.
Sponsors –